That is a true training I have done inside society11! Would you like to have a peek into this training?
See what some of my students had to say about the training as they were going through it!
Torsten hits it hard!

Josh heads off in a rush to get to 10K likes!

Garry's results ARE Typical!!!!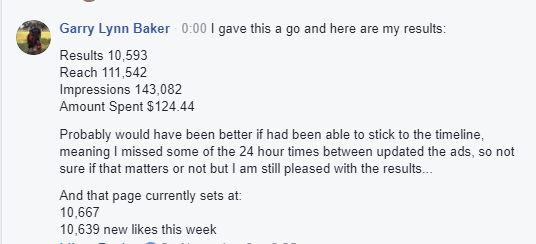 Amber crushes it!


Just click on the Chat Now Button on the lower right hand side of this page to get started into the training!