Get Access to Developer's Rights Right Now!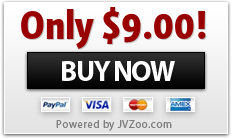 *Install and Use On Sites You Build For Clients: Build sites using Text-Direct for clients. Clients will pay hundreds of dollars for Socially Shareable Text Based Image Redirects and now you can build them in seconds!

*Include Pages Built with Socially Shareable Text-Direct in Sites you Flip. Flipping websites on sites like Flippa can be extremely profitable. You can include pages built with our system on any site you choose to flip for profit.

*Make Money Offering To Build Text Based Image Redirects as a Standalone Service. Find new clients who want slick and simple Socially Shareable Text Based Image Redirects and build them for them for profit! Gig sites, forums and classified sites are great places to find customers for this kind of thing.

*No branding on the finished pages: With the developer version there is no powered by link. Other companies would charge hundreds to be able to remove that. We include it with the developer license.